Master James Thompson Seminar
Dear Friends
The Uechi Karate Academy is pleased to present Master James Thompson, Hanshi Kyudan Ninth Dan, for a three day seminar over the Columbus Day weekend, October 10-12.  Master Thompson brings to us a unique perspective on the Art of Uechi Ryu.  If you have an interest in going beyond the normal study of Uechi please join us for this exciting event.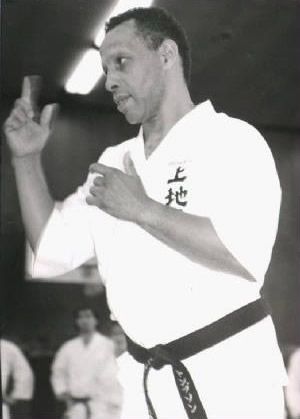 Seminar dates and Schedule (subject to fine-tuning)
Friday October 10th  7:00 – 9:00pm.
*pizza dinner provided.
Saturday October 11th , 10:00am – 5:00pm
*Chinese lunch provided.
Extra: Saturday evening sayonara dinner at Ichiban's restaurant at 6pm ($25/per person).
Sunday October 12th 10:00am – 1:00pm.
Costs
$80 flat fee (not including Sayonara party).
Send registration with payment (payable to Uechi Karate) to above address.
Training Location
At the Hartford dojo (92 Brown St., Hartford, Ct., 06114.

Paypal.com Payment Note:
You do not need to have a Paypal account in order to make your payment